Monthly Archives July 2015
2η Ανακοίνωση 10ης Επετειακής Εκδήλωσης
Παρακαλούμε ανοίξτε το συννημένο αρχείο της 2ης Ανακοίνωσης
για περισσότερες πληροφορίες.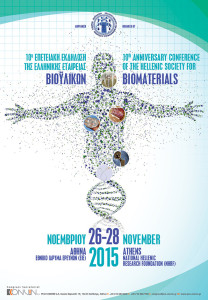 Read More
Dear all,
four 3-year positions for PhD candidates are available
for ESR in the ITN-EID project at the Polytechnic of Torino.
Positions are available at the Euraxess website:
http://ec.europa.eu/euraxess/index.cfm/jobs/index or directly at http://hymedpoly.eu/open-positions/
where applications should be submitted.
You can also find the job vacancies in the attached  rar. file here >>> HyMedPoly
The project is highly multidisciplinary and it addresses the area of engineering (mainly materials, mechanical, chemical and (bio)medical engineering), chemistry, biology, biotechnology.
Do not hesitate to contact us in case you need additional information.
Contact Details:
Gianluca Ciardelli (gianluca.ciardelli@polito.it)
Full Professor in Bionanotechnology
Politecnico di Torino
Dep...
Read More